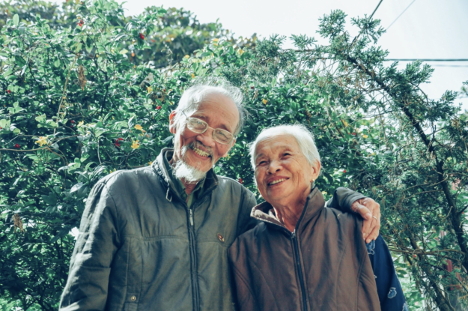 Photo via Pexels
If you've just recently retired, you may be navigating a few lifestyle changes as you adapt to a lower budget. There's no doubt that living on a fixed income takes some getting used to. Although your income may be lower than it was before you retired, you can still fill your golden years with relaxation, fun, and even a little luxury without breaking the bank — all you need is a good budget! Thankfully, there are many ways you can save money on everything from everyday purchases to big retirement trips. Check out the following tips to learn how you can have an amazing retirement with some financial tweaking.
Consider Downsizing
At some point, many seniors contemplate the idea of downsizing their homes to reduce their monthly expenses and free up time. Smaller homes typically have lower mortgage payments, utility bills, and property taxes. By downsizing, you'll also spend less money on home maintenance and upkeep! Another option is to sell your home and rent a place instead of buying a new property. This could be a great way to free up cash to cover your living expenses.
Before moving forward with your decision to sell, make sure you know how much your home is worth. Determining your home equity — the current market value of your home minus the amount left on your mortgage — will let you know just how much money you can make by selling your home. To calculate your home equity, Redfin recommends talking to a local real estate agent to find out how much your home could sell for under current market conditions.
Save on Everyday Essentials
If you're not interested in selling your home, look for other ways to reduce your daily living expenses. For example, you can find deals on essentials like health and beauty products by shopping online from retailers like Walgreens. Learn how to search for Walgreens coupons before shopping to save even more! If you're lucky, you may even be able to stack store sales, coupons, and cash-back opportunities for significant savings on your favorite products.
Cut Your Grocery Bill
If you're looking to cut costs in retirement, grocery shopping and eating out are two major areas to focus your budgeting efforts. As HuffPost explains, eating out — or ordering takeout — can take a massive chunk out of your food budget. Whenever possible, try to cook at home and save your restaurant visits for special occasions like birthdays or anniversaries.
Grocery shopping can also get expensive if you're not careful; some pre-packaged and processed foods can be just as pricey as ordering takeout. To keep your shopping under budget, stick to whole produce, buy in bulk, and purchase generic brands whenever possible. You can also take steps to reduce food waste and ensure your money is used on groceries that actually make it to the dinner table (Zemplee has an excellent guide to reducing food waste if you want more helpful information). Shop with an organized grocery list, can or pickle excess produce, and find ways to repurpose your leftovers into exciting new dishes!
Plan Affordable Adventures
Many people enter into retirement with grandiose dreams of traveling the world, embarking on extravagant cruises, or spending the winters on tropical beaches. However, if you're on a tight budget, these plans might not be realistic. Fortunately, there are plenty of fun ways to fill your golden years and get a taste of adventure without draining your savings. If you're looking for a challenge, launch a home-based business, learn a new skill, join a local fitness group, or use your hard-earned experience to teach classes at your local community center. Contrary to popular belief, you don't need a lofty retirement budget to live life to its fullest!
The key to a long and happy retirement isn't the amount of money you have in your bank account — it's how you choose to spend your time. A little budgeting and saving will get you far. With your newfound time, pursue your passions, get creative, and fill your days with activities that leave you feeling happy and fulfilled.
This article was a contribution from our guest writer Karen Weeks