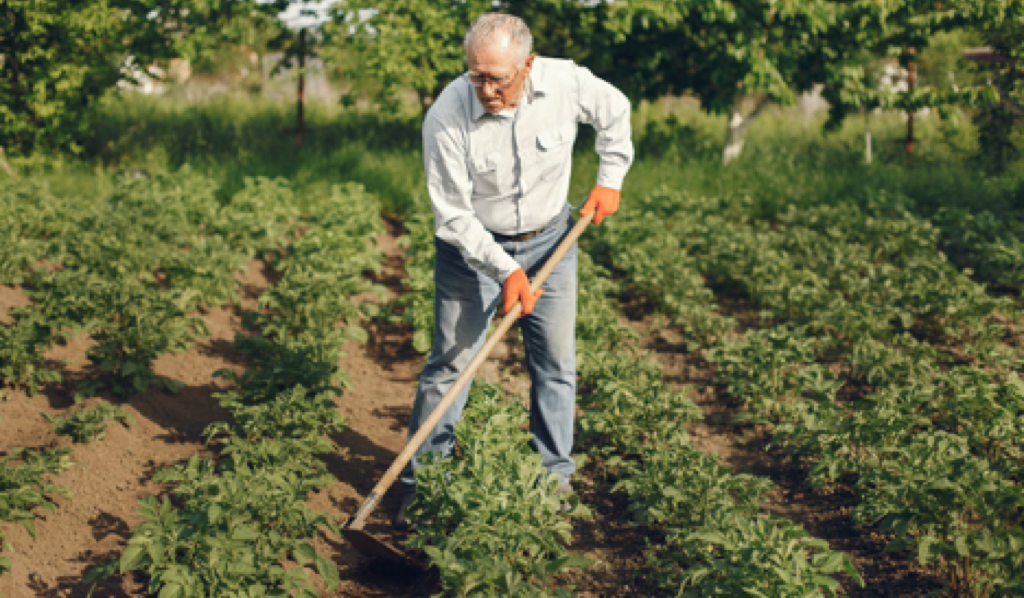 Homesteading is growing in popularity as people are choosing to take control over how and where their goods are produced. There is no age limit on homesteading. It can be enjoyed by young and old alike and provides ample opportunities to bridge generational gaps to draw families closer together. If you plan to homestead in retirement, it is never too early to start planning for that dream.
These five preparatory steps from Zemplee will help you move closer and reto managing a homestead that the whole family can enjoy throughout your golden years.
1. Streamline Your Finances
Before moving up to a larger property for your retirement, you will want to make sure that your finances are in order. That includes learning about programs to help reduce the costs of running a homestead, like California's $175,000 senior homestead exemption.
At the same time, you should look at paying down any debt that has been piling up. Every situation is unique, but there is help available. Talk with a debt management specialist in your area to find a solution that frees you from debt without derailing your plans for a retirement homestead. The longer you give yourself to eliminate balances, the easier it will be. Plus, as you streamline expenses, you will be preparing for many of the self-sufficiency principles associated with homesteading.
2. Consider How You Will Use Your Land
From urban homesteads to sprawling ranches, a homestead can mean lots of things to different people. Eartheasy explains – that use will influence how you choose the right property for your needs. You may want to raise a few horses for trail riding with the family, where rough terrain may be perfectly suitable. However, if you are looking to raise crops, you will want land that is relatively flat and workable. In addition to land characteristics, you may want to consider the property's location, proximity to amenities and medical care, and current uses of neighboring parcels.
3. Plan for Family Visits
One of the greatest joys of retirement is that you now have time to enjoy your grandchildren. Including a guest suite can help you plan for extended family visits. When looking at properties, you might consider how extra outbuildings may be used as guest quarters. You can even rent these out using a home-sharing site when family members are not staying to help offset the costs of running your new homestead. A large den and space for a playroom are ideal for having kids around while still maintaining a grown-up feel throughout the rest of the house.
4. Design a Functional Workshop
Homesteads require a lot of work, and homesteading.com offers insight into the right tools to get it all done. A proper workshop provides a place to get it all done without encroaching on living space. At the very least, a homestead workshop should include:
A home office where you can complete paperwork and file tax records
Storage for tools and other equipment used around the homestead
Work and table space for making repairs
A suitable area for any revenue-generating activities
5. Make Accommodations for Aging in Place
While you are finally embarking on your homestead dream, it is only realistic to consider your age. Accommodating anticipated needs will help make your dream a reality for the long haul. Luckily, the modern healthcare system is reimagining elderly care and helping to create a new vision of retirement. Artificial intelligence technology such as sensors and voice-enabled devices allow you to maintain independence — and dignity — for longer than ever before, even if you move to a remote homestead. At the same time, your family will retain peace of mind knowing you are safe and healthy.
With proper planning, you can enjoy life on a homestead throughout retirement. Having your finances in order, finding an appropriate piece of land, and including lots of spaces for the whole family will make it a welcoming place for the whole family. Including technology to age in place successfully can help you stay safe and give your family peace of mind.
Turn to Zemplee for more information on how you can truly make your golden years shine!
This blog post is a contribution from Zemplee Blog's Guest writer Bob Shannon
Image via Pexels
About Bob Shannon
Bob Shannon created SeniorsMeet along with his wife, Mary. Their goal is to create an online meeting place for seniors like themselves who thrive on community. The site offers information and resources that are helpful to seniors as well as ways to keep in touch. Contact: bob@seniorsmeet.org