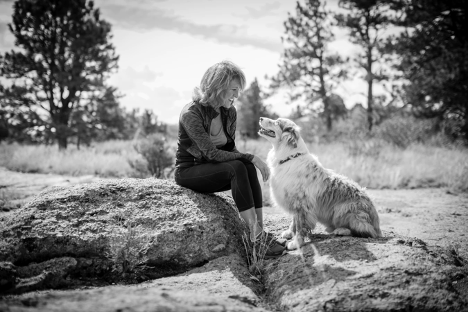 Some seniors look forward to putting their feet up and relaxing once they retire. But after spending decades working and moving forward in your career path, having an empty schedule all day can start to feel a bit boring. Even seniors with comfortable nest eggs often pick up part-time jobs or freelance work to stay busy and earn a little extra cash on the side.
Retirees who are feeling restless have plenty of options. Zemplee offers some insight into a handful of flexible jobs that allow seniors to work on their own terms and stay productive.
Selling Insurance
Working part-time in insurance sales can be a convenient, profitable job for retired seniors, especially if you have a background in sales. It's a relatively simple gig, and Chron points out that you can work from the comfort of your home and choose your own hours. Plus, you will probably have some friends and loved ones who would be interested in purchasing insurance from you, so you'll have no trouble finding your first customers.
To educate yourself on potential products, do some research on life insurance policies ideal for retirees first. This will give you a feel for what you might be promoting to those you're close to, and help determine how comfortable you would be in this role. Next, check out reviews on helpful career sites like Indeed to find out which life insurance companies might be a good professional fit for you.
Substitute Teaching
Even if you do not have a teaching degree, you can still earn the right qualifications to become a substitute teacher. If you enjoy working with kids and you feel passionate about education, look into the certifications and training you'll need according to your state's laws. As a substitute, you'll connect with local school districts and accept shifts when you prefer to work. Many retired seniors find being around young people refreshing, and it's a chance to share your knowledge and experience while shaping young lives.
Rideshare Driving
Want to meet new people, spend more time out and about in your community, and make more money while you're at it? Consider becoming a rideshare driver. About twenty-three percent of Uber drivers are 50 and older. You just need to ensure that you meet the qualifications for the rideshare company of your choice, and then you can get behind the wheel and start picking up passengers! You can even record your mileage to get a nice tax deduction.
Consulting
No matter what field you worked in before you retired, Entrepreneur explains you could probably offer consulting services on a freelance basis. As an independent consultant, you will enjoy control over your workload, schedule, and which clients you take on. The only reputation you need to worry about is your own, and companies in every industry pay consultants for their expert insight and assistance. With decades of experience behind you, you're ready for the job.
Dog Walking and Pet Sitting
Getting out and about might be a major draw for you, especially if you were cooped up in an office environment for decades. However, you might not want to be subject to commuter traffic or late calls for pickups. And while some people thrive on the roadway, others cringe at the prospect.
If fresh air, sunshine, and wagging tails sound more fun to you, dog walking might be a great fit. As a dog walker, you can take on clients according to your own schedule preferences, and you'll get to spend your "workday" playing with adorable dogs—it's the perfect part-time gig for animal lovers who like to stay active. Caring for a dog or pet can promote health and social benefits like increased heart health or reduced anxiety. 
Pet Backer notes you could also offer pet sitting services in your home. First, do some cleaning and pet-proofing your home before taking on any clients, ensuring there's nothing lying around that a dog or cat might damage or ingest. Need tips for pet-proofing your house? Zemplee recommends this guide to keeping your animals safe at home. 
Start a Business
Even if you know that you want to work in retirement, you may not like the idea of giving a boss control over your schedule and workload. But if you set up your own small business, whether that's consulting, dog walking or something else, you'll be the one calling the shots!
For seniors running a small business, protecting their personal assets is key, so you may want to think about registering your business as an LLC. This structure will also grant you special tax breaks and limited liability. The rules for this process are somewhat different depending on which state you live in, so familiarize yourself with your local regulations.
In Conclusion
Today, plenty of retired seniors continue to work outside of traditional offices—not because they have to, but because they genuinely want to. Working part-time can help you stay active, make new friends, and bring in more disposable income. Find a job that suits your interests, and enjoy the many benefits working in retirement offers.
When you're looking for a post-retirement position, there are plenty of options available. Whether you want to sell the promise of a financially stable future, use your expertise to lift up today's professionals, or teach tomorrow's leaders, there are an array of positions that are perfect for your experience. And when you want to change gears completely, gig-based work, such as pet sitting and rideshare driving, is an excellent opportunity to earn an income, keep yourself active, and maintain a flexible schedule.
This article was a contribution from our guest writer Karen Weeks.
Image Source: Unsplash