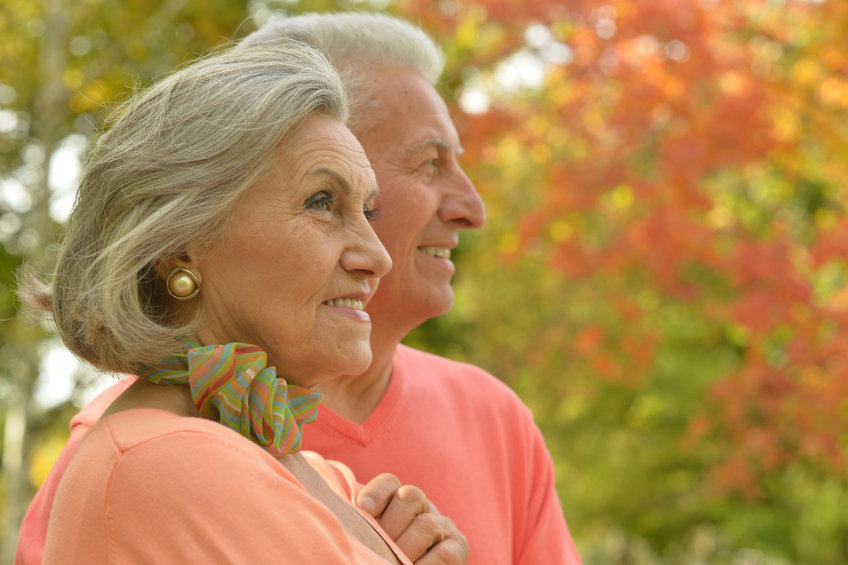 October is Long-Term Care Planning Month – a time and opportunity to review and assess long-term care needs for yourself or for a loved one. From aging in place to memory care, there are multiple choices. Analyzing and identifying these choices can be overwhelming. Planning ahead and periodically reviewing your plan is essential, especially since your care needs evolve frequently. For example, a fall incident can quickly and completely change the entire course of your future care and living needs
This quick guide should help you understand the basics so that you can make an informed decision and answer the following questions ~
What do long-term care facilities provide?
What are the examples of long-term care facilities?
What are the different types of long-term care services?
What are the pros and cons of different long-term care options?
What is Long-Term Care? 
Long-term care is an umbrella term used to describe care that older adults need when they can no longer perform the essential tasks of daily living, like bathing, dressing, eating, and going to the bathroom.
Long-term care looks different for everybody and might mean a little help getting dressed and bathed in the morning for one person and around-the-clock supervision for another. Studies show that people use long-term care services for an average of three years. Furthermore, only 20 percent of seniors need long-term care for more than five years.
What Do Long Term Care Facilities Provide?
Examples of long term care facilities include:
Age in Place
Many seniors opt to age in place, and aging in place is almost always the first choice.  Elderly citizens can make avail a variety of products and services once they decide to age in place. Nothing can compare to the quality of life and comfort of a home that aging in place affords for elders choosing to age in place. 
Benefits of aging in place include:
Aging while staying in your community
Enjoy a better quality of life
Spouses who require different levels of care can stay together
More affordable than other long-term care options (use this tool to calculate home care options where you live)
Provides companionship to help combat isolation and depression
Reduces stressare not constrained by visiting hours and can visit when they want
Assisted Living
Assisted living refers to a community-based approach to long-term care. In assisted living, seniors live at a facility where staff members can help them around the clock. These programs provide seniors with their own rooms, apartments, or even small homes and have access to 24/7 supervision and assistance. These facilities also often offer recreational activities, libraries, game nights, movie nights, and other engaging activities.
Nursing Homes
Nursing homes are residential facilities for older adults and people with disabilities. These facilities provide medical care, help with daily tasks, meals, and laundry. Nursing homes are typically reserved for seniors with debilitating health issues or other serious conditions that require continual care.
To be admitted to a nursing home, a senior must meet the nursing home care admission criteria. All medical conditions must be documented and confirmed by your primary care provider. The Centers for Medicare & Medicaid Services require all participating states to follow a few standard guidelines.  Seniors have to meet specific requirements before Medicaid covers nursing care.
Skilled Nursing
Skilled nursing care is high medical care provided by registered nurses and physical, occupational, and speech therapists. This level of care is best for patients who need a high level of care on a frequent or constant basis.
Independent Living
Independent living communities are designed to feel like private residences. They provide seniors with opportunities for socialization, learning, and other activities to keep their minds and bodies moving. Generally, the housing in independent living residences is easier to navigate as seniors age with no maintenance or yard work to worry about.
Memory Care
Memory care or Memory Care services provide a safe and structured environment includes to provide care for people with Dementia or Alzheimer's and other behavioral health conditions. Many Assisted Living and Independent Living facilities offer this. In this setting, the specially trained facility staff provide meals and help residents with their personal care tasks like grooming and bathing and can also deal with the unique challenges that present with Alzheimer's and other forms of dementia. 
Are you ready to open the discussion about long-term care planning with a loved one?  The planning process is overwhelming, especially if other family members are involved. Often, financial planning is an integral part of long-term care planning, which can add a level of complexity. Nevertheless, we recommend you start sooner than later. Take advantage of the free consultation and education seminars offered by service providers during this month.  If you are opting for aging in place, Zemplee can help. Please contact us to schedule a free demo and consultation.