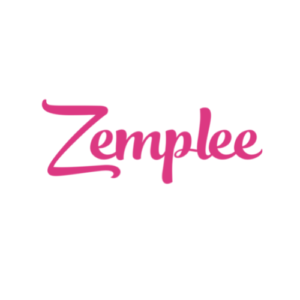 MEDIA ADVISORY
Fireside Chat: The Role of Technology or Attentive Artificial Intelligence 
in Fall Prevention Among Seniors
What: Zemplee's founder and CEO, Aparna Pujar will lead a fireside chat during the Age of Longevity Summit in Washington, D.C.  Pujar in conversation with Fellowship Square-Mesa's Technology Chief, Todd Carling will discuss the role of technology in senior living, their innovative fall prevention program and the challenges facing leaders in this sector. Carling will also share his  vision on innovating with technology and how to adopt a novel approach to a comprehensive Fall Management solution. 
Why: Falls rank the highest cause of concern for senior living operators. According to the Center for Disease Control and Prevention (CDC), 36 million falls are reported a month among older adults each year and 300,000 are hospitalized each year from fall injuries. Fellowship Square-Mesa, a senior living community based in Mesa, has taken a unique and innovative approach to building a comprehensive fall management solution using modular technology solutions and open architecture. 
When: Thursday, December 8 at 10:00 AM (EDT)
Where: National Press Club
529 14th Street 
NW Washington, DC 20045
Who: Zemplee's CEO and founder, Aparna Pujar and Fellowship Square-Mesa's Technology Chief, Todd Carling will be present and participating in the What's Next Longevity Innovation Summit. 
Media Contact: 
Julie Lugones | jlugones@balserapr.com |786-219-6381
About Zemplee
Zemplee is a technology platform that utilizes Attentive AI and passive sensors to help the elderly age in place gracefully, with round-the-clock remote monitoring capabilities for caregivers that improves quality of life and reduces hospitalizations without compromising privacy. Co-founders Aparna Pujar and Gary Fowler combined decades of experience in Silicon Valley hi-tech companies and clinical care to develop the artificial intelligence applications and unobtrusive sensors that power Zemplee's innovative remote elderly care system.